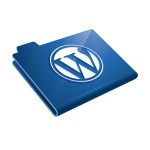 Vincent O'Hare from Vincent O'Hare Consulting did a great session at Affiliate Summit West 2012 in Las Vegas on "25 Ways You Can Improve Your Website" on Sun 8th Jan 11am:
Top 25 things webmasters should look at when building a site or evaluating their website performance. Attendees will leave with actionable items to improve their sites with easy to implement steps.
UPDATE – Vinny has just released an awesome book on Amazon Kindle called "25 Ways to Improve Your Website" which includes top tips from this session – download it on Amazon here (and if you are lucky and in time you can also get it for free as part of a special promo for 3 days only from Aug 10-12 2014)
Here are some top tips:
Keywords
Many people just blog and think search engines will pick them up – don't just do this, target specific keywords.
Try tools like compete.com, Google Webmaster Tools, Snoozle
Wordtracker has a free 7 day trial
Paid tool – Raventools
Colors
Just because it looks good doesn't mean it is
Title
Keep below 70 chars as after that Google won't index any longer
Put your keyword near the front
Search engines rank you higher if search term is in the beginning of your title tag
Meta Description
After 150characters it will be cut off and Google will display dots
Keyword in beginning and a Call to Action or Curiosity near the end
Meta Keyword
After you use more than 1-2 keywords, you are almost signalling Google that you are a spammer
Search Engines claim they don't use this, Vinny thinks they do
Meta Keyword should be the one focus on that page, most SEOs will tell you don't even bother
Some directories crawl and grab this keyword to
Bing claims they use it to catch spammers
Search Boxes
Normally puts 2 searchboxes on websites, one up the top then one down the bottom
Macy's, JC Penney has searchbox above the fold where it should be
If you put Google Searchbox, can see in Google Webmaster Tools what people are searching for, then make new pages about these terms
Logos
If building trust you want to have a nice logo, want to make it look good
Always link back to home page
About Us
Customers don't buy from a website, they buy from you, they want to know that you are trustworthy before they put a credit card and make a purchase
For Vinny, most important page, won't launch a page without it
Should be easily found, in your footer, probably with a nofollow tag so you don't waste link juice
Another example of creating trust on the internet
Derek Halpern SocialTriggers.com About Page is great example, all about how he can help the customer
Blog
Permalinks – set correctly, change from p=?35, you want it to be category name or postname or both, Vinny recommends just using /post-name/
Note – The latest version of Wordrpress 3.3 has /post-name/ as one of the options for permalinks now under general settings in your blog
Contact Us Page
Should be making your website so good that people shouldn't need to contact you
Always let user know how long it will take to get to them, like 12 or 24 hours
Use a contact form to avoid spam, don't just put your email address there will get spam, many free WordPress contact us plugins
Once people ask questions – add them to your FAQ page
Privacy Policy
Google requires you to have one to be in their Adsense Network
Make it a nofollow page, no reason to create linkjuice
SERPrank.com has good free privacy policy templates
http://www.serprank.com/privacy-policy-generator/index.php
Cookie information, how you are going to use their email
Trust
Would you buy from your own website? Ongoing thing to keep improving
Email Newsletters
Heart and Soul
Google did 'freshness' update, one of his sites got hit, the site had 7000 subscribers, but site traffic went down 3000 hits a day, he sent one email a day and got the traffic back above what it was
When Google
Offer for free signups, free ebook, e.g. for Travel Website – 10 Best Ways to Save Money on Vacation, even take older pages and freshen them up and put in ebook
Vinny users Aweber, can set up Aweber so every time you make a new blog post it goes out in an email newsletter, can set to do once per week, once per post, or once per 10 posts etc
Use Twitter and Facebook to get people on your list
Uses Twitter to get them on Facebook list, then get them on newsletter list by posting to Facebook
Navigation
Too many, reader gets lost
Control where reader goes, have maybe 5 at the most
Make it spiderable – Vinny sees Javascript Dropdown boxes, which Google claims they can index, but still recommends make it simple html
Backlinks
Find competitors backlinks, email them to try and link to you
Or give them a guest post, with links already embedded
Blekko.com – type in link:competitionwebsites.com and you will see the backlinks
Firefox Add on – Quirk Search Status
Images
Alt Text – Optimize
Picnick.com
Videos
How to videos
Self hosted or youtube
Self hosted means upload to Amazon S3 account, costs pennies, will get billed like $1.63 for a years worth of service
Can host on youtube, problem with embedding those on website, if you show related videos people leave and go to youtube
Note – Youtube now allows you to TURN OFF related videos at end when embedding
Can put a video on about us page
Can have videos transcribed on SpeechPad.com, costs around $1 a minute and you have pages of content
Never have them autoplay when you go to a website
Landing Page
Call to action
No sidebars, No navigation, No other links or distractions
Internal Linking
Whenever Vinny makes website, he makes it link to at least 3 other pages on the site, then you find out if people scrape your content
Set up google alert at least for link:yourwebsite.com and site:yourwebsite.com that way every time you get a link or page indexed in google
WordPress has plugins that will automatically link every time you use "red widgets" to your red widgets sales page
Internal Linking keeps people on your website, Google will probably rank you higher if people click through to 3-5 pages rather than clicking one page and leaving, also helps Google spider your content
On Page Content
Keyword Density – don't go over the top and put 70% about Blue Widgets, Vinny keeps if around 3%
Uses Content Composer software, tells you the Keyword Density while writing
Always want to have quality
Site Speed
Google webmaster tools has page speed tools
Cheap hosting is not worth it – many sites were on Godaddy $4.99 plan, when Vinny moved his sites off them his traffic went up 40-50%, was on cheap shared hosting with 20,000 other sites and probably 19,000 of them were porn and spammy sites
Take steps like Picture optimizing
GTmetrics.com – will crawl your whole website, tell you what is slowing down your website
Blogs in Niche
People who comment – great idea for backlink partners
Forums
Link to website is in signature
Also put your twitter, Facebook fanpage in there
You want to become the expert there
Go in there, make maybe 10 posts before you put your signature
Youtube
Build subscribers and friends – builds repeat visitors
As every time you upload video, they get an email and end up back on your site again
Put http:// links, still a nofollow link, but they click through after the video
Leave comments on other "blue widgets" videos
Twitter
Find influential people in your niche, follow their followers
Vinny has Tweet Adder follow everyone that Missy or Shawn has @ messaged in the last 6 days
Users Hootsuite to send out automated messages – can upload a spreadsheet with 50 tweets
Facebook
Google is seeing the interaction
Google indexing Facebook Fan Pages
Facebook are nofollow links not dofollow, but with 700 million people you want some of that
Uses Facebook to get people on Email Newsletter List
Google Plus
Recommend get a business page set up for each website
In time Vinny can see Facebook not mattering as much
Tip – on Google Plus whenever you make a new blog post, instead of attaching the link at the bottom, drop the url with full http:// into the little white box where you write the message, your site will get indexed in Google in 4 minutes