99designs is the fastest growing design marketplace in the world for crowdsourcing graphic design work such as logos, websites, wordpress themes, business cards, product packaging and all sorts of graphics. Already over 50,000 design projects have been launched around the world on 99designs.com, they are one of the hottest tech startups in Australia at the moment and have been in the news recently for raising millions of dollars in capital from some big name silicon valley investors.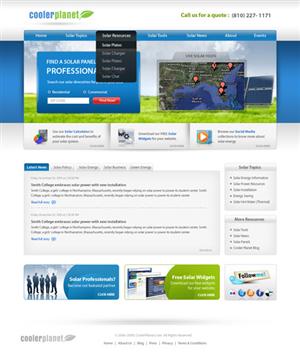 On 99designs you post a design contest specifying what you want and usually within hours dozens of designers from around the world will submit their proposals. You give feedback along the way saying what you like and what you don't like, and the designers continue to improve and update their designs. At the end of the contest you can pick the winning design to proceed with, or if you don't get the design you want, you get your money back.
My friend works as an analyst at a Fund Manager in Sydney and the directors decided to put him in charge of doing the new corporate web site, which had to have a professional look and feel as it displayed all of the company's information to prospective clients. I told my friend at the beginning that using an outsourcing site like 99designs would be the best, as you get the genuinely best designers from around the world competing. Unfortunately, his managers and directors being in their 50s and 60s were pretty old school in the beginning and insisted in hiring a local design company at 10x the price! They paid several thousand dollars for a pretty simple static wordpress website as they insisted they wanted it done locally in Australia. I had a bad feeling as this local agency rocked up to meetings wearing berets and on their own agency website meet the team page they had the office dog listed as one of the board members!
What happened was the guys in Australia took months and months and even after several expensive cab trips for meetings across town my friend was left with an incomplete and crappy site design full of errors, text running of the page, graphics and text not aligned, different and odd mismatched headings everywhere and generally an all round mess. What happened was this premium agency in Australia charging several thousand dollars actually outsourced the project to some people in Asia who they had never used before and then blamed the problem on them! So much for paying 10x the price deal with a local Australian agency. Oh and did I mention that aside from not finishing the job, this agency now wanted thousands of dollars more in payment!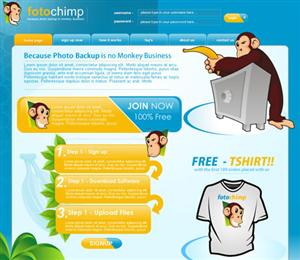 I told my friend enough of this BS and to just go ahead and post the design on 99designs and since the directors were still being old school to just pay the few hundred dollars on his own credit card. Over the coming days he was blown away as his 99designs crowdsourcing contest attracted over 30 design proposals, who had done beautiful, full in detail photoshop graphic designs for all the different pages and sections of the corporate website. He ended up choosing a very experienced graphic design firm in Asia as the winning design, who he was able to call and speak at length on the phone with several times, they explained exactly what they would do and how they would implement the photoshop PSD files into a wordpress theme and website. When he showed the winning 99designs design to the company directors they were blown away and everyone agreed that the design from 99designs was miles ahead of what the local agency produced and far more professional, not to mention the super fast turnaround in days compared to months and also being less than 1/10th of the price! Even the local Australian agency when presented with the designs from the 99designs contest had to concede that the design from 99designs was way better and begged to be able to implement it themselves!
Another friend who recently quit the corporate world posted a job on 99designs for a company logo and product packaging (getting a logo designed takes under a week and from $295), she actually was inundated with hundreds of amazing designs from around the world and they kept taking her feedback on board and keep upgrading and improving their designs every step of the way.
A quick tip that applies whenever outsourcing is make sure you be as specific as possible! In your 99designs design brief you can attach sample files and I suggest you put links and show them as examples of good websites/logos to use as design inspiration.
So the lesson, if you want cheap, professional graphic design work for your website or business done quick, at a cheap cost and by people who really are the best at what they do, best bet would really be to post your graphic design job to a crowdsourcing site like 99designs.