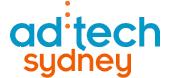 Darling Harbour Exhibition Centre
Wed 9th March –Thurs 10th March 2011
Anyone else coming to Ad:tech Sydney 2011?
The free Expo and free seminars look really good so I'll be checking them out. Just register online or on the day for free so you get a badge (they also have paid seminar tracks), but these are all free:
Free Keynote Presentations
Basically in a large lecture theatre every morning by industry experts
Free Breakfast Briefings
Free Expo Seminar Theatre
Also basically in the expo hall there are expo theatres where you can just rock up and sit down any time and they have various topics throughout the day. Some of the sessions I am looking forward to include Social Games (Wed 10am) and Video in 2011 and the impact of Social TV (Thursday 1pm)
Free Google @ ad:tech Theatre
This looks awesome and is new this year! When I was in the UK last year at Ad:tech London 2010 they had the Google Ads Factory there which was awesome so this is highly recommended, especially if you want to learn how to set up things with Google and your site. Looks like the same topics run both days, some sessions I am looking forward to are:
10:00 AM – Market Insights And Trends
11:00 AM – Innovation In Search Marketing
1:00 PM – Making your website work harder (about Google Analytics)
5:00 PM – Online video marketing for small and mid-sized businesses
Also FREE is the Networking Party sponsored by NineMSN at The Watershed,
6.30-8.30pm on Wednesday 9th March 2011
Just make sure you register for the free expo badge so you can get into the party, you can also also check the full schedule here:
http://www.ad-tech.com/sydney/
I would really love to go to the Social Media Sydney event on Tuesday 8th March 6pm at Ivy Room – How to best use Facebook: a deep dive from Facebook Australia. Unfortunately looks like tickets are sold out – if anyone knows or can help me get a spare ticket that would be really appreciated! Tweet me @davecupples
http://smcsyd14.eventbrite.com/
Would be great to have more friends to meetup with during the networking party, expo and we may even grab breakfast with a few people at Darling Harbour.
May also head out on Thursday night in the city for drinks after too. Ivy is great on Thursday night and they have March into Merivale dinner specials so dinner at Uccello Restaurant at Ivy Pool Club could be an option?
Lmk if you will be down there! Anyone coming and visiting Australia from USA or Europe?