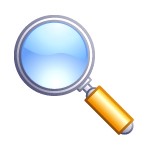 Brent Payne from BaldSEO did a really awesome session at SMX Melbourne 2011 about Advanced Keyword Research Black Hat Tactics that work so here are my notes from the session:
Topic: Advanced Keyword Research
Speaker: Brent Payne – SEO Director, Tribune Technology
Tribune was spending $1.5m a month on PPC when Brent started, took a lot of that to SEO
Keyword Research Tools
Google Insights for Search – handy for Geo-Specific Keyword Research
Google Trends – updated every hour on the hour, unless you are a news organisation hard to do much with this data, but can use it for your blog posts, and redirecting old posts to new material
301 redirected with "Michael Jackson dead" when at Chicago Tribute. Took all the stories the tribune had about Michael Jackson over the years about his babies, court cases, hair on fire etc, and all dead/death/dying stories and redirected to one page about "Michael Jackson Dead" they were #2 for Michael Jackson Dead – 2.5 million hits in a few hours
Churn your competitor's keywords to expand your own campaign.
Good to start with smaller tail key phrases then start building those together.
Xenu Link Sleuth to download all their title tags, you can do a pivot table inside Excel, and gives a nice list of what they are mainly focused on,
Create a long tail campaign on your larger competitor's head terms
Did campaign for pawn shop … pawn shop Atlanta etc, all geo-located with about 2.3million key phrases all the states and cities … CPC cost is about 1/3 of the cost for the head term pawn shop
Used Excel then upload feature to google Adwords editor
Weaker Competitor – Steal their tail
Xenu Link Sleuth, scrape the title and content
Googlebot finds it hard to find duplicate content. If it does, it hides the duplicate from the less powerful site.
If you use the same name and same title tag, the weaker competitor will be hidden.
Black Hat Tactics That Work
Through amazon mechanical turk, paid people 7cents to search for a certain term and click on his result, got "brent payne manipulated this" into Google Suggest
It works well still. Problem don't get on Matt Cutts or Googles radar as they consider it spam, they got mad at Brent when they found out
Brent also got when you type "Alysssa Milano Brent Payne" he got "Alyssa Milano Br" to appear in Google Suggest … very hard as were lots of people searching for "Alyssa Milano Breasts"
For Mechanical Turk – make it a simple task, no more than 5 steps
Brent thinks 7cents in the sweet spot
What you want to come up in Google Suggest is your key phrase and your brand
If you type in SEO and Social Media … if bald seo was associated with that, wouldn't that be interesting?
Google starts to think you are very much associated with whatever that key phrase is, plus you start to get a tonne of traffic as human beings click on those drop downs like crazy.
Link to search results instead of your website:
–          From your email campaign
–          From your social media profiles
–          From your help section
From Brents Twitter he links to search for "social media consulting firm bald seo" … people all go to google and click on his site. Now "social media consulting firm bald seo" appears in the Google Suggest drop down when people start to type in "social media consulting firm"