Charlie Sheen (@charliesheen) has taken to twitter and broken the Guinness World Record for fastest person to amass 1 million twitter followers, which he gained in only 25 hours.
He also launched a Ustream show called "Sheen's Korner", with the tagline "You're either in Sheen's Korner or with the Trolls". Sheen unveils a bottle of Tiger Blood which he says is a sponsor for the show. Sheens also reveals a Winning tattoo on his wrist and Sheens and his crew chant "Winning, Winning Winning!"
#winning, #tigerblood, #sheenskorner, #winner and #charliesheen have since gone viral on twitter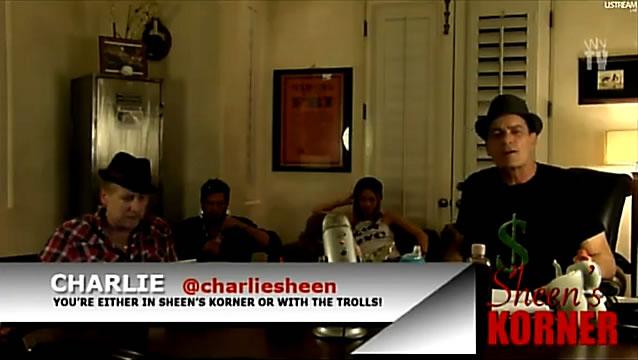 Even Paris Hilton (@parishilton) tweeted "Hey Neighbor, I think I might have Tigerblood and I'm definitely winning! Huge!" and again "Can't wait to see Sheen's corner!"
What do you guys think of Charlie Sheens new show, #tigerblood and #winning?