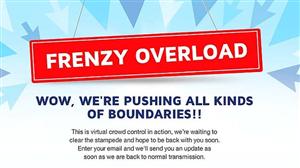 Click Frenzy 2012 was touted as "the sale that stops a nation", a 24 hour online sale in Australia like Black Friday and Cyber Monday in the US, but when the sale began yesterday at 7pm November 20th the Click Frenzy website crashed and went down straight away as up to 2 million Australian Shoppers flooded the site at 7pm.
Leading Australian retailers websites including Myer, Dick Smith, Harvey Norman and David Jones also crashed or slowed. Frustrated Australian shoppers could not access the site for hours and #clickfrenzy, #clickfail and #frenzyfail started trending on twitter. Many big retailers were criticised for their slow websites and lack of big discounts, while the pure play online retailers fared better. Some of the best coupons included an Ezibuy Discount of 60% off, while there were also Styletread Coupon Codes, Surfstitch Coupon Codes and The Iconic Coupon Codes for 25-30% off.
Other Australian retailers offering discounts included Roses Only, Only Online, Deals Direct, Myer, Target, Appliances Online, Dell, Westfield, Kogan, Dan Murphy's, Bond's, Clinique, The Good Guys, Ted's Cameras, MWave and many more. Australian Shoppers who want to catch the remainder of the sale should check out this full list of Click Frenzy 2012 Retailers and Coupons.
The Click Frenzy organizers had promoted the event on many Australian news and TV programs including A Current Affair, The Project and Sunrise, and said they were confident their site would stay up and could handle a million visitors. Many big retailers had reportedly paid up to $30,000 for feature placements on the Click Frenzy site.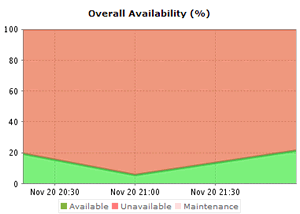 Respected industry veteran and Amnesia Razorfish SEO Manager David Iwanow used pingdom to track the Click Frenzy's website uptime, and found for the first few hours after the sale the Click Frenzy homepage was only available to 13% of visitors. Many others complained on twitter that they couldn't load beyond the first page.
There was also some smart guerilla marketing and Click Frenzy ambush marketing as marketers jumped on board the trending #clickfrenzy and #clickfail hashtags, like this hilarious Click Frenzy Kit Kat Ad that the company posted on Facebook: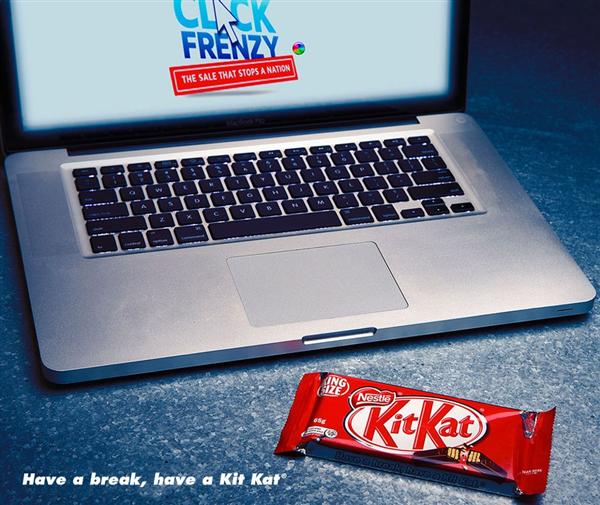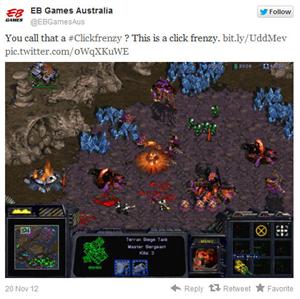 EB Games Australia also posted a pic from Starcraft 2 saying "You call that a #ClickFrenzy? This is a click frenzy":
While the Click Frenzy organizers and retailers succeeded in building up marketing and hype, many have criticised the failure to deliver and be ready to service the volume on their websites. Many commentators have said this is a good lesson for Australian online retailers to improve and up their game so they can cope with real ecommerce events like Black Friday and Cyber Monday in the US.
What did you guys think of Click Frenzy in Australia? Was the event good for Online Retail in Australia and are Aussie retailers ready for the world stage or where do you think they need to improve? Would love your thoughts and comments: