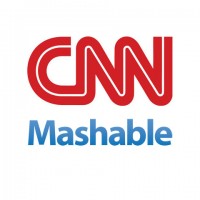 Rumours around SXSW are that Time Warner's CNN is in talks with Mashable to buy the social media site for $200 million. Founded by Pete Cashmore in 2005, Mashable has grown into one of the biggest social media and technology news sites on the internet, with over 25 million visitors a month.
Mashable founder and CEO Pete Cashmore is set to be in advanced talks with CNN about the potential buyout. But according to the New York Times, Mashable CEO Pete Cashmore wrote to his staff on Monday about the reported rumours that CNN was negotiating an acquisition of Mashable and said the "rumor going around on Twitter that Mashable will be acquired this week" was not true. But he left the door open by adding in his email "I look forward to updating you guys when we get back".
CNN acquired iPad app maker Zite last year for $20-$25million but the rumoured $200million takeover of Mashable would be CNN's biggest acquisition so far.
However there are risks as AOL's takeover of Techcrunch in 2010 has had problems with many writers and traffic dropping off since, and Techcrunch founder Michael Arrington ended up leaving AOL after feuds with Huffington Post's Arianna Huffington over Arrington's venture capital fund Crunchfund.
On the other hand, CNN has one of the most popular news sites in the United States and already syndicates many stories from Mashable so the takeover could really boost CNN's online and social media presence.
What do you guys think? Will CNN end up taking over Mashable and is it worth it for $200m? How will the CNN-Mashable takeover be different to the AOL Techcrunch acquisition?