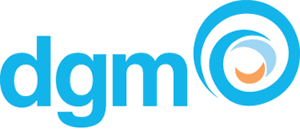 Digital Performance Group (ASX:DIG) has announced it will acquire Australia's second largest Affiliate Network Viva9 / Commission Monster and merge it with it's own number one network DGM Australia
Digital Performance Group Managing Director Chris Meehan said of the takeover "dgm and Viva9 have been the leaders in the Australian affiliate market for the past nine years and together have worked with the majority of finance, retail and telco advertisers, investing marketing dollars via affiliate networks in Australia and New Zealand."
Meehan added online poker best tips at casinoscapital.com that the purchase price of up to $2 million will be funded in part by vendor finance and via currently available debt facilities.
After the merger DPG's Email Direct Marketing business Empowered Communications will be boosted with it's email database growing from 500,000 to 600,000 net after duplicates.
Commission Monster Affiliates only recently had to update all their links to the new Commission Monster hasoffers platform and will have to update links again.
Both DGM and Viva9 have confirmed that Commission Monster campaigns and links will be updated and moved across to the dgmPerformance platform and affiliates will need to transfer links across to dgmPerformance tracking eventually.
DPG / DGM has cited that the acquisition will result in an immediate uplift in earnings with significant ongoing synergies.
What do you guys think of the DGM and Viva9 acquisition? Will the merger of the No 1 and 2 largest Affiliate Networks in Australia help grow the Australian Affiliate industry or will it result in less competition and less competitive payouts for affiliates?