So especially if you're paying for Facebook ads, why send them to your Facebook wall full of douchebag questions and Farmville posts? We've all heard how every PPC landing page should have a clear purpose and call to action – first goal for most Facebook Pages should be to get people to click LIKE so you send them updates over and over.
So instead of showing them the wall, you want to show them a custom landing tab with a GIANT arrow that is absolutely clear – click LIKE to get something. Bribe them – with a competition, or free ebook or video works very well.  The best way is to give them a sample of what you hope to sell them later. The best performing one I've found is "click like to unlock the secret video about …"
See this Facebook Reveal Tab example by Red Bull: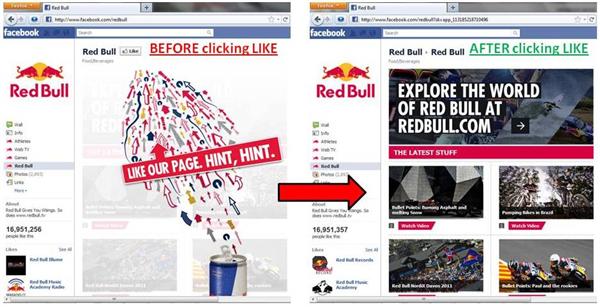 We used to do this with FBML Tabs, but as of March this year Facebook changed and you can no longer add that FBML app. The latest way is to use this Free iFrame app. Static HTML: iframe tabs
Once they click LIKE it will show them a different tab, my advice is give them a video, and below that put your opt-in form for your email database, e.g. I use aweber.
How to install a Facebook Reveal Tab: Guide to installing the Static HTML: iFrame Tabs app:
Go to the Facebook URL -> Static HTML: iframe tabs
On the left column click "Add to my Page"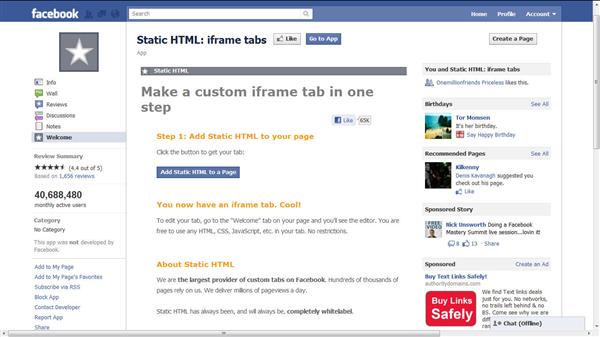 A window will pop up listing the pages you admin, select the page you want and click "Add to Page"
It will appear in the left column as "Welcome" with a star, click that.
Put the code in the top box to be displayed to non-fans (e.g. an image that says "Click LIKE to unlock the competition / ebook / video)
Put the code in the bottom box to be displayed to fans only (e.g. display the free ebook / video and recommend you put your email newsletter opt-in box such as aweber below)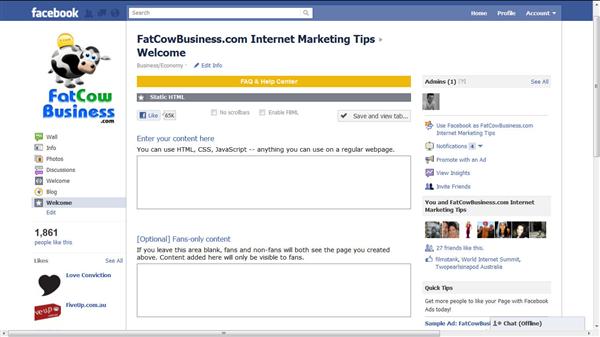 Go to Manage Permissions > Change the "Default Landing Tab" to this tab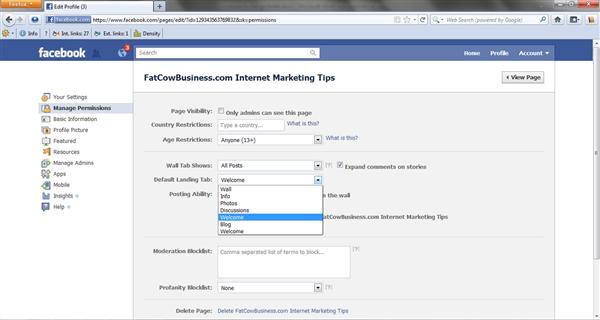 My friend also developed this awesome WordPress plugin WP4FB to create custom Facebook Fan Pages and reveal tabs right from within WordPress, it also allows you to set up the one-click reveal tab and or fan gate to incentivize users to click LIKE to reveal special content, plus other viral features such as a "Suggest to Friends" feature and "Share To Get" feature, which enables you to lock content that can only be unlocked by sharing a messages on the users' wall.