Malcolm Coles, Director of Digital Media at The Telegraph did a great session on SEO for News at BrightonSEO September 2016. Here are my notes from the session:
Google News SEO: How to Get into Google News and Increase Traffic from Google News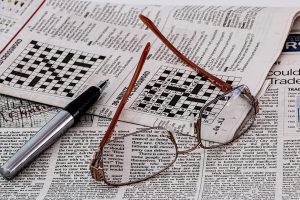 Anyone can appear in Google news (You do not even have to submit a news sitemap as Google says Google News doesn't favour sites that use News sitemaps in ranking results).
Tips to increase your chances of your website appearing in Google News:
Can depend on the amount of recent relevant news you have published
2nd search behaviour – if you write "what time does ___ start?" Newspapers get loads of people from that. When there is an event on, people search this, write a compelling preview to keep them interested. You want good content as you don't want them to click and get the time, then hit back and go somewhere else for better content. News sites have written thousands of "What time is [this event on] " articles, also "What TV channel is it on".
Click through rate – Can get ideas from the rising related queries list on google insights, e.g. for arsenal, people were searching for "arsenal deadline day". If you have a slightly quirky headline, it gets a good click through rate, and once something like that gets in the news box it tends to stay there as it gets good click through rate.
Example of quirky headline that worked with good click through rate was:
Princess Charlotte:  Bow down to Kate
Middleton's new baby – as it happened, May 4, 2015
Also "things we learned about/from X" has much higher click through rates than just "match report". While people don't search this, it optimizes the click through rate for search.
Amount of relevant specific content – in Germany, many newsrooms employ people to sit in the newsrooms and change the times on the article one by one.
E.g. People were searching "How much is Wimbledon Prize Money" after Andy Murray won Wimbledon, 5500 people a minute were turning up to the Telegraph website for that search query.
Return rate (bounce rate) – so if they click a result, go back and click another one, that first one will fall. Think about the searchers intent. At The Telegraph they embed an iframe so they can exactly match the content to whatever the searches intent was and avoid old content being cached.
Most news events are predictable, we know somebody will be evicted from a reality TV show or that the verdict is coming on a court case. News outlets pre-prepare articles for this that are released immediately when the news breaks.
Example of news outlet pre-prepared article – Daily Mail Amanda Knox murder case
When the Amanda Knox murder case verdict was announced, Daily Mail published a 2000 word article seconds after the court announced the verdict.
"Guilty: Amanda Knox looks stunned as appeal against murder conviction is rejected"
The whole article contained all pre-written things like how she slumped in her chair and the prosecutor fist pumped the air. None of this ever happened as the verdict was actually "Not Guilty" and they hit publish on the wrong pre-prepared article!
For more Digital Marketing tips, watch my Keynote at Affiliate Summit New York City on 7 Digital Marketing Strategies for Business – start watching free immediately when you join our newsletter here.