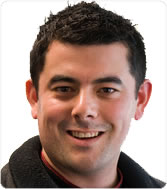 Mark Ling (creator of Affiliorama and one of Clickbank's highest selling product vendors and affiliates with millions of dollars in sales) did a great session on Webinars and Autowebinars at Clickbank Exchange 2012 in New York. Here are my top tips from Mark's session:
Use the 7 deadly sins:
Lust – With the incredible female seductive system, you'll discover …
How to be the guy who naturally triggers unstoppable sexual attraction in women. You'll be the guy she fantasizes about and can't keep her hands off
You can also play the lust card when selling other products like weight loss or making money online e.g. with your ripped body and riches you will have the opposite sex lining up
Greed – make money product. You will have several hot gorgeous women texting you, flirting with you and wanting to go out on dates with you.
Glutton – people want to eat and consume without worrying about the consequences, yes you can have your cake and eat it too
Sloth – people like to be lazy. If you don't like going out in order to meet new women, it doesn't matter, you can get dates by sitting on a coach on your computer.
Wrath – angry with your ex? Did they do something nasty like cheat on you? Get the ultimate revenge by dating a better, hotter woman than them … even weight loss say get the body you deserve and have your ex parter totally regret leaving you
Envy – I have to warn you, your friends will be jealous of you
Proud – you'll be able to walk down the street with pride knowing you've got this area of your life sorted once and for all
The Close
You can put bonuses in first then do the price drop
$5744 value per jetpack, but you are getting 5 jetpacks
First price drop … say for a limited time $497
Sell the money back guarantee – remove the risk to them
Then add in a couple of really appealing bonuses, make sure you show product images and give them a dollar value if possible
2nd price drop – this makes the webinar price now lower than the regular price on your website, plus add in some additional bonuses that aren't featured on the regular sales page for the product
Scarcity – like for the next 10 mins only, you want them to buy right then
Display the call to action on screen. Give a time limit. Take Q and A. Read out the first names of the people that have joined for social proof. Offer a prize for people that join within the first 10 minutes, maybe a Kindle Fire.
Pace the bonuses out – don't give them all at once.
After the 10 minutes, add a couple more bonuses and try to close again
If you tell people at any stage there will be a replay, you get a lot more drop offs
Variations on the close – Mark prefers time based limit, you could have a limited quantity of products available and keep counting down how many are left
Sign up page Tips
– have a strong engaging headline "The bitter truth about men and how to have him love you more"
– include at least 4-5 bullet points containing the main benefits people will gain out of being on your webinar
Remind people of the space limit of your webinar – e.g. GoToWebinar limits to 1000
3 big providers of automated webinar software
– Evergreen business system
– Auto webinar player
– Stealth seminar
When you run an automated webinar, recommend: 11am, 3pm, 6pm, 9pm
Evergreen Business system – can make it in the users time zone
To promote webinars as an affiliate or if you have an automated webinar that converts well, check out Mark's site hugeconversions.com