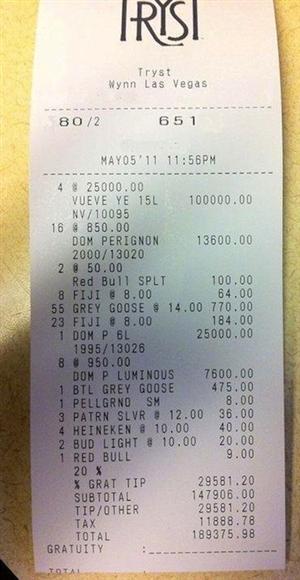 Hey guys,
I'm really excited to be going to Las Vegas again for Affiliate Summit West 2012 at Caesar's Palace! Very grateful to have a Press Pass this time so will be covering the sessions and doing interviews from the Blogger's lounge!
If anyone is keen to film some video blogs while we are in Las Vegas or just hang out for some drinks tweet me @DaveCupples and @FatCowBusiness would be great to meet up! Especially Past and Present Affiliate Summit Speakers – would be great to do a short 2-3 minute interview with perhaps 3 Tips from your session or about any internet marketing topic.
I fly into Las Vegas on Thursday 6th Jan and staying at Caesar's Palace. Here are a few parties I'll be at that you should not miss (there is also a full list of Parties at Affiliate Summit West 2012 at the Affiliate Summit website):
–          Saturday night – there is usually a buy.at party but unfortunately not this year, last years one was awesome! Would be great to get people together out for drinks somewhere though, one suggestion would be PURE Nightclub and Cocktail Lounge at Caesar's Palace, it is really huge with a mix of dance areas and also quieter lounges and outdoor balconies and sitting areas, plus since it is Caesar's Palace with the conference we should all be able to get in easily and can probably hook up a guestlist or get free entry from the concierge, let me know in the comments what you guys think or if there are any meetups happening!
–          Sunday night – ShareASale Under the Stars Party @ Chateau Nightclub, Paris Las Vegas 8pm – Midnight. The ShareASale parties are always awesome as basically everyone from Affiliate Summit comes down, you just have to pick up a pass from the ShareASale booth at the Meet Market on Sunday from 12-6pm. Last years ShareASale Party @ Tryst was totally awesome, Affiliates were seriously getting down!!
–          Later Sunday night – Strike Out Breast Cancer Charity Bowling from Midnight – 3am at Goldcoast Lanes, 4000 W Flamingo Rd. I went last year and it is a totally awesome crowd of lots of the Affiliate Summit organisers, speakers and lots of really nice, friendly and helpful peeps so you should come down. They way they have done it is an awesome idea, bowling is free just make a donation of $25 or more to anyone on the Affiliate Marketer's Give Back Team for the Avon Walk for Breast Cancer.
–          Monday night – Affiliate Karaoke @ Neopolitan III-IV, Caesars Palace Las Vegas 9pm – midnight. Again awesome crowd and lots of the regular Affiliate Summit peeps go to this one. The last karaoke at Affiliate Summit East in New York was amazing, it was in one of the massive Hilton Ballrooms and people had to sing up on stage. At first I thought no way people will get up there, but every single person in the room got up there and went for it, screaming, dancing – was wild! I shared my experience from Affiliate Summit Karoake when I talked about Living Your Dreams as the Guest Speaker at my High School's Awards Day @ 11.02 in this Video:
I've been really lucky to travel the world and meet lots of inspiring people and I often think, what is it that sets these people apart and makes them so successful? It's not that they all got a 100 UAI … the common factor is these people have balls, they put themselves out there, and go for it.
Also on Monday Night – From 9.30pm there is the Affiliate Ball @ Crown Theater, Rio Hotel with NELLY performing LIVE, so that sounds worth checking out too!
I also scored a press pass to CES, the Consumer Electronics Show which is the world's largest trade show so will be staying in Las Vegas until Friday. I'll make another post of all the #CES12 parties / events shortly, but one awesome event I've got my ticket for and recommend is the MashBash Mashable Awards on Wed Jan 11 8pm at 1OAK Nightclub, Mirage Hotel and Casino.
I'm then heading to Los Angeles for the weekend to run the World Vision LA 13.1 Marathon @ Venice Beach on Sun Jan 15 as part of Team World Vision – if anyone would be kind enough to sponsor me that would be really appreciated – my Official World Vision fundraising page is here. I have a very special project coming up that I am launching in LA, so keen to do some videos there too.  If any of you Affiliate Summit or CES peeps are in LA or want to run the race get in touch!
Would also love your comments, like any other parties Affiliate peeps recommend for Saturday and Tuesday night? Any anyone keen for filming video blogs? Thinking of filming around the Caesar's Palace Fountains – any tips for good shooting spots in Vegas?
Can't wait to see everyone soon @ Caesar's Palace for Affiliate Summit West Las Vegas! Will be live blogging the sessions and sending out lots of videos and interviews so make sure you LIKE us on Facebook and join our Email Newsletter here so I can send you the free videos.