A good app for Syndicating your Blog Posts automatically to Facebook is NetworkedBlogs – it publishes your blog posts to your Facebook Page, posts full link with preview image or makes a screenshot if there's no image in the post.
Basically you start by going to the NetworkedBlogs app and click on "Register a Blog", and after you fill out your Blog and Feed you click "Syndication" and you can select which Facebook Pages, Profiles or even Twitter accounts to publish the posts to.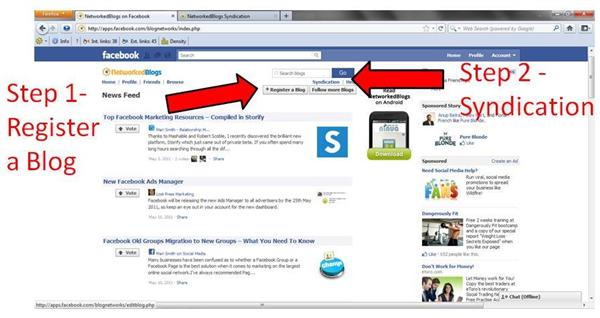 I would also go to your Facebook Page Settings under Apps and add the Networkedblogs Tab to your page, so users can browse your blog posts directly from Facebook.