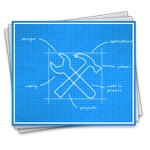 Hey guys,
Voting for Sessions at Affiliate Summit East 2012 in New York City is open now until 5th May 2012 so suggest you guys have a browse and vote here.
Here are some top picks of sessions I thought looked excellent or the people were particularly smart and helpful:
Using Analytics for Scalability & Measurement – David Iwanow
David is one of the most knowledgeable guys I know and also genuinely helpful to others and does not hold back. This should be an awesome topic too as David is a gun in this area and actually knows how to do this stuff hands on, plus at many conferences people mention google analytics but don't go into the important details of how to actually do it. Should be an awesome session! Watch David in action as a special guest on FatCowBusiness TV on "Email vs Social Media & Facebook" and "Group Buying Daily Deal Sites & Australian Local Business Marketing"
The New Rules of Book Publishing For… – Deb Carney and Jim Kukral
Deb and Jim really know their stuff when it comes to book publishing and have both created tonnes of awesome books and have been very supportive and helpful to myself and many other aspiring authors in Affiliate Summit in getting our first books up too. These guys are here to help and don't hold back, should be an awesome session! (check out this podcast I did with Deb, Vinny and fellow Aussie David Iwanow on Facebook vs Email Marketing)
Top Testing Tips to Optimize your Site's Leads & Revenue – Justin Rondeau
Justin is a very smart and helpful guy and did some awesome roundtables / sessions at the last few Affiliate Summits. This should be a great topic too as so many people mention the importance of measuring, split testing, goal tracking, Google webmaster tools etc but rarely get into the details of how to actually do it properly, should be a great session!
See my notes from Justin's previous session on "Community, Conversation, Conversion – Social Tips You Need" as well as some awesome tips in this video filmed live from the last Affiliate Summit in Las Vegas "Facebook Fan Gating, Edgerank & Sponsored Stories Tips"
How to relaunch or revamp your Affiliate Program – Deborah Carney, Kim Salvino, Amy Ely
These sisters are experts in the industry and Deb especially has been very helpful and knows her stuff. Would be a very useful session for many people I know! (check out this podcast I did with Deb, Vinny and David Iwanow about Facebook vs Search Marketing).
Boost Your Income Using Social Media – Dina Riccobono, Drew Bennett, Stephanie Lichtenstein, Eric Schechter
Steph knows her stuff about Social Media and did a great presentation in New York last year (see my notes from the session on "Social Media Marketing – 5 Tips to get Followers, Traffic and Sales"). I may add Steph was really nice and helpful and went out of her way to show me around at my first Affiliate Summit in New York even though she wasn't my official mentor. Viral strategies for Social Media is a hot topic right now so shd be a great session! Good luck guys!
Affiliate Improv – Daniel Clark, Todd Farmer, Trisha Lyn Fawver, Mike Buechele
Very smart peeps on this panel should be a good one! Daniel is pretty much the top guy around in podcasting, Todd was part of our Books4Boobies author drive and wrote some great books on Affiliate Marketing and Trisha runs the top coupon feed service which I have been scoping out a lot lately 🙂
Step-by-Step: Video for Business – Murray Newlands, John Chow, Brett Bumeter
Have watched of Murray's videos lately which have been awesome so keen to get some tips! I saw John making some cool video's too at the last Affiliate Summit in Vegas (I believe I was dancing at the Shareasale party in some) so this session should be a good one! Look forward to maybe making a few video blogs with you guys in New York!
The Power of Blogging and Branding – Zac Johnson, John Chow, John Rampton
I saw Zac speak when he came out to Sydney for our Affili@Syd Australia conference and his story about making $860,000 profit in 4 months from his MySpace site was awesome and blew everyone away, when I spoke at Affili@Syd I mentioned how John Chow's blog makes $40,000 a month and peoples jaws dropped to the floor … these guys all know their stuff about blogging so should be a great session!
Google's Changes – what matters and what doesn't– Wil Reynolds
I saw Wil speak for the first time at ASW11 in Vegas and got some great tips from his presentation – his keynote at the next Affiliate Summit was awesome too.
Optimizing WordPress for Speed and Conversions– David Vogelpohl and Chris Pearson
These guys know their stuff, I have also seen Chris' sessions at the last few Affiliate Summits and they were awesome (see my notes on Chris' session at Affiliate Summit West on Increasing Website Conversions here).
Working with Affiliates and adding value – Adam Reimer
Adam is a really nice and helpful guy and has some great stuff on his blog! Just came across a few helpful posts actually while researching for my coupon site!
Building High Impact Relationships in Affiliate Marketing – Geno Prussakov, Jason Spievak, Tony Pantano
Geno was over at the A4uExpo Europe in Munich as well and seems to be speaking everywhere! He did a great session at Affiliate Summit Vegas (see my notes on his Advanced Affiliate Program Management and Analysis session here). I am a big fan of leveraging partnerships especially to grow an Affiliate Program so looking forward to this one.
How to Thrive Online with Social Triggers – Derek Halpern
Derek has some awesome insights on his blog so this should be a great session. When studying marketing at uni I loved studying consumer behaviour and psychological principles are always very interesting to learn!
Early Bird Whiteboarding – Eric Nagel
Must admit I am more a night owl than an early bird but Eric know his stuff and is also a very nice and helpful guy! Btw Eric thanks again for those notes for the sessions that doubled up that I couldn't get to during #ASW12!
Reducing Waste in Your Processes – Bhavik Modi
Bhavik is a really helpful guy and combining his expertise in affiliate marketing with experience in the corporate world should make a great session!
Bringing an In-Store Experience, Online – Melissa Salas
Good luck Mel! Love your Buy TV videos! The whole retail vs. online debate is actually a very topical issue in Australia atm, would be great to get some insights!
Comparing Affiliate Networks – Tips and Tricks – Tricia Meyer
Tricia has an awesome coupon site and getting more into the coupon biz myself would love to see this session and some tips on searching programs and comparing networks would be really helpful.
Finding the Perfect Date with Your Traffic – Ian Fernando
Ian is a top super affiliate and has some awesome and helpful stuff on his blog so this should be a great session!