A really awesome free tool to spy on your competitors and find their best and most shared content and most popular blog posts is PostRank Topics.
*UPDATE* Postrank was acquired by Google and merged with Google Analytics so the Postrank Topics features below were retired. The best tool I recommend to check competitors most shared and linked to pages is Open Site Explorer – Watch my video here.
Type in any topic, or someone's blog, and it will automatically show you their good, better and best posts so you can find your competitors most popular pages and content.
Postrank gives posts a score, plus you can see how many comments, retweets, how many Facebook likes. See Mari Smith did a blog post on how to contact Facebook – got hundreds of comments and retweets right away – this is obviously a topic that people are interested in.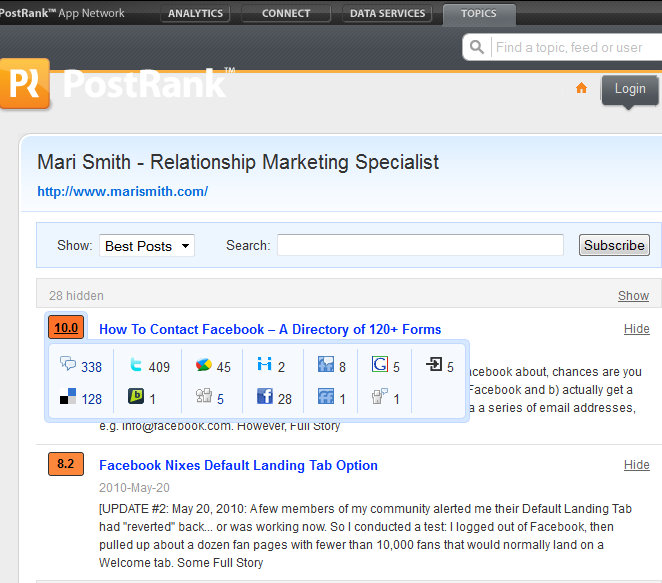 Look at the topics and types of articles that get shared and discussed the most – the ones people are all commenting on, retweeting and sharing – and create blog posts or content like that!
You can even contact all the people who shared or linked to similar articles and they'll probably repost yours too.