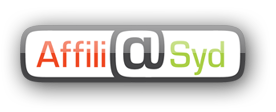 Hey guys! This is Dave here coming to you from London, I was just over here speaking at A4uExpo Europe, I'm actually giving up the European summer and this great London weather (not … been trying to film this for days but it keeps raining!) and flying back home to Sydney because I'm really excited to be speaking at Affiliatsyd, Australia's largest Affiliate Marketing Conference at the Menzies Hotel in Sydney on Wed 22nd June!
My session is called 'Follow Me: Tips & Tools to skyrocket followers using Facebook, Twitter and Blogging' at 1030am. I'll show you guys tonnes of tools to spy on your competitors and automate your social media efforts, as well as lots of fascinating case studies from travelling the world, like which Facebook Ads get the most clicks and which incentives work best to get more sign ups to your website. Plus I'm bringing some prizes back from Europe which you can win during my session!
There are some other great sessions as well, Susan Bratton is coming to Australia to do the keynote on "Persuasion Strategies for Affiliate Marketers". There are lots of case studies on great campaigns which I am looking forward to, like Styletread.com.au – as lots of my friends are in the fashion industry. I'm also looking forward to the Power Affiliate Panel with Susan and lots of really smart marketers there like Fred Schebesta, James Kitchener and Gayle Dallaston – so really looking forward to hearing what they have to say about Affiliate Marketing.
If you haven't got your tickets, check out Affiliatsyd.com – they were having a giveaway on Twitter too if you act really quick! So I'll see you guys at AffiliatSyd on Wed 22 June, and I'll make sure to update you guys with all my notes on my blog, FatCowBusiness.com!