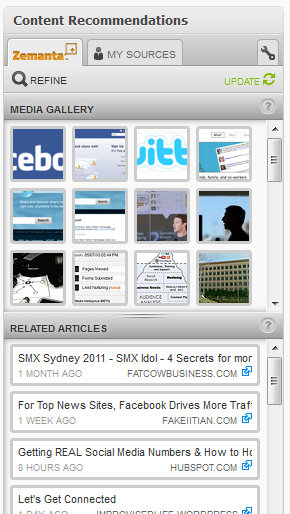 A really powerful tool for Automatically Syndicating your Content to Other Websites is Zemanta.
Zemanta automatically matches content to bloggers as they are writing posts about the same topic and encourages them to use and share your content.
Basically Zemanta is a FireFox Add-on, and when people write WordPress posts Zemanta appears on the side and suggests youtube videos or articles or pictures or other content to include in the post, you can just drag and drop and embed content. It's a great idea as a user for content ideas when you're blogging as you can quickly get relevant pictures or videos to use in an article. And YOUR content can be recommended to other sites when it matches up.