Aquabumps on Facebook is an amazing example of how to give value first in Social Media.
Started by a surfer in Australia who posted photographs of Bondi Beach every single morning …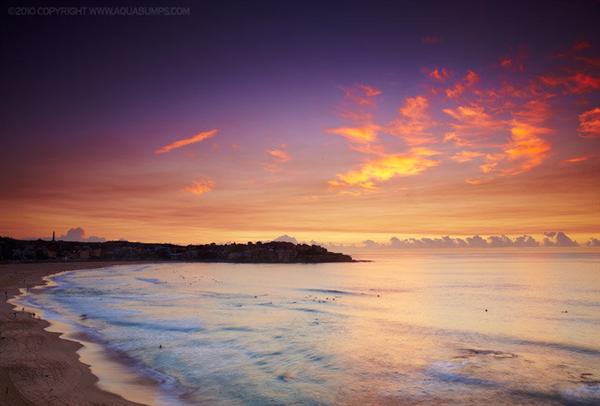 Started out emailing to a few mates to cheer them up while they're at the office, next thing 40,000 people sign up to get emailed the daily photos …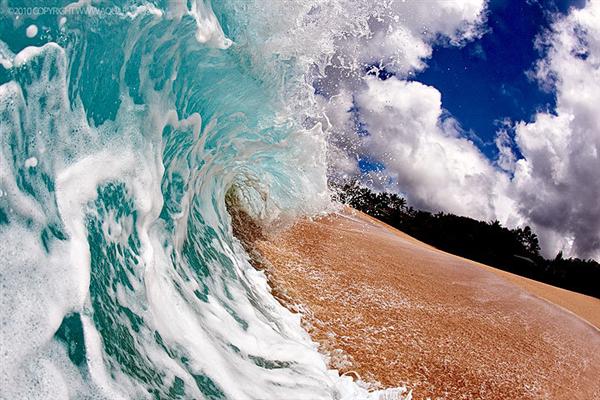 Their Facebook page quickly went to 20,000 fans as well, and every morning hundreds of people like and comment on the free morning photos – brilliant!! Gorgeous!! That's a beautiful photo!!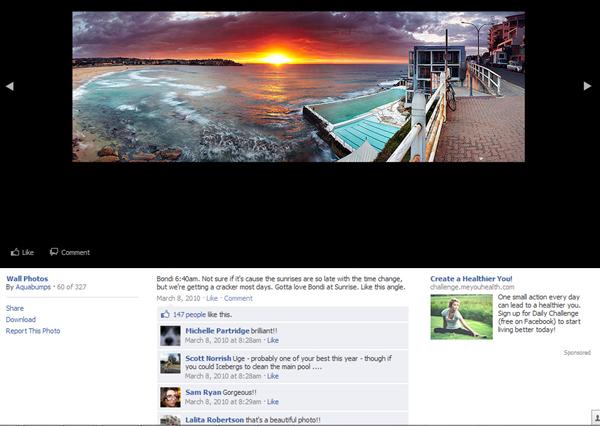 Now at first I was thinking, all these free photos are great, but how does this guy make money?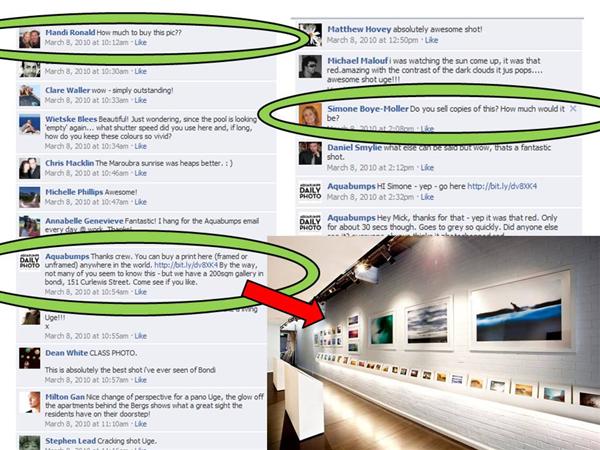 But when you look closer in the comments, people ask every time "How much to buy this pic?" … "Do you sell copies of this? How much would it be?" and often OTHER customers reply "you can buy the framed prints at" … and paste the link!
This happens over and over, and people now travel from around the world to visit the busy full time gallery on Bondi Beach with several staff.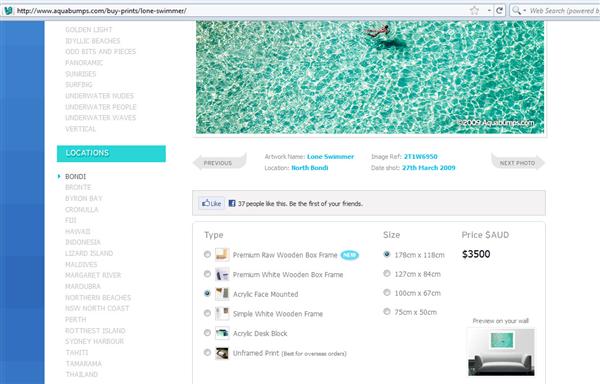 And while people buy massive prints online for their living rooms for thousands of dollars, Aquabumps founder Eugene Tan spends most of his time travelling the world surfing, taking more photos, and living his dream …
So give value first, build up desire, credibility and trust, and the money will come to you …