To find influencers in your niche, one great tool is Followerwonk – just make sure you spell that URL correctly when typing it in! FollowerWonk allows you to search words in a person's twitter bio like "journalist" or "internet marketer" and you can see how many followers they have.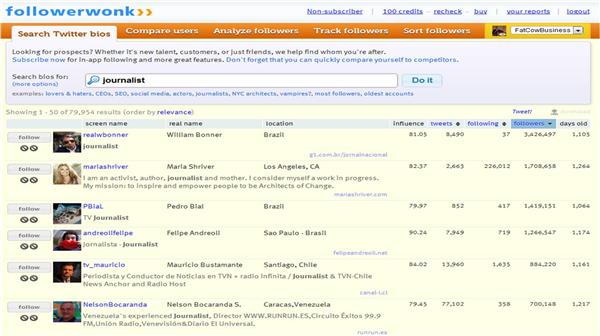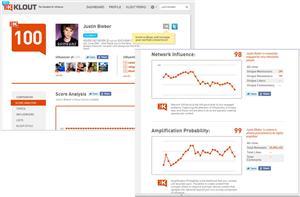 Another awesome tool is Klout which measures influence and reach, and gives a score based on not just how many followers someone has, but how many retweets, mentions, how well connected they are and whether they can start trends and influence the right people. Justin Bieber has an army of loyal followers, as well as being homies with Usher, singing for Obama then hooking up with Kim Kardashian at the White House, so he gets 100.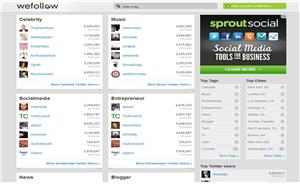 A great tool to find influential people on Twitter is WeFollow – this lists the top influencers tagged in each category like "internetmarketing", "photography", "wine", "football" and many more.
So get out there and start assembling a list of say 10 top blogs, Facebook Pages and Twitter accounts in your niche market. Go and comment on each of those blogs, retweet their stuff, start engaging these people and giving value first and you will find people that will engage with you back. Also when you comment you are allowed to enter your blogs URL and especially if you are adding insightful comments, people will click through to your site to find out more. Likewise you can comment on other Facebook Fan Pages as your Facebook Fan Page, and again if you are leaving helpful comments which show your expertise you will get people clicking through and coming to your fan page.
Also mentioning and linking to other Facebook Fan Pages in your updates, and mentioning high traffic Twitter accounts in your tweets can also lead to a bump in your followers, especially if those high follower accounts reply and tag you back.