Hi Guys,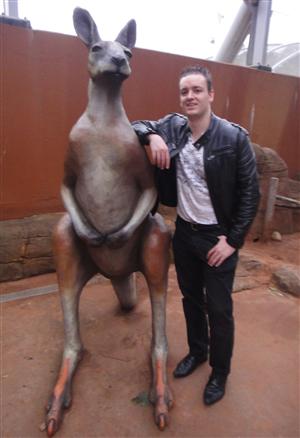 Dave here from FatCowBusiness.com coming to you live from Sydney, Australia!
Just saying G'day to all the SiteSell Facebook Fans! I'm really looking forward to doing a live Question and Answer session with all you guys about "Social Media and Affiliate Marketing". SiteSell are the creators of the famous SBI SiteBuildIt all in one website building and marketing program. (see our SBI Site Build It Review)
I've recently spoken about Facebook, Twitter, Blogging & Affiliate Marketing at A4uExpo in Munich and Affiliate Summit in New York City, I'm a big fan of picking the right content that is in demand, learning from what's working with your competitors, incentivizing people to click like, share, optin, using Social Media to build your list, and partnering with influencers to really leverage off other peoples followers with things like Guest Blogging. So I'd love to answer any questions you guys have.
The Q&A Session will be on SiteSell's Facebook Page and you can even post your questions there now at Facebook.com/SiteSell
You can even add all your questions to this blog post at FatCowBusiness.com/SS
The Q&A session will be 1hr on Tuesday March 27th at 6PM New York Time, 3PM in LA, 11PM London Time and here in Australia that's Wednesday March 28th at 9AM Sydney time.
So you can start posting your questions now, and make sure to follow FatCowBusiness.com and SiteSell on Facebook so we can shoot you out a reminder, and I'll speak to you all soon!
UPDATE: Massive thanks to all the SiteSell Fans and the SiteSell team especially Erin, Christian and Margit for their help and support, and thanks to SiteSell Founder Ken Evoy too, was really stoked to see Ken commented on the video and my ozzie accent.
There were tonnes of awesome questions from all the SiteSell Fans so you can view the post and most of the questions on this SiteSell Facebook Wall Post here.
SiteSell also collected all the questions asked during the event and compiled them into a PDF document to download – Access the PDF here.