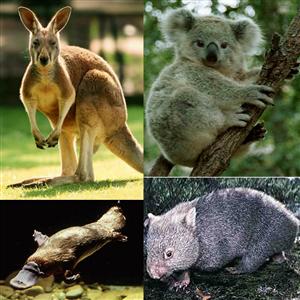 Hey guys! I'm really excited to be speaking at Affiliate Summit 2011 in New York City, I'll be giving away a Boomerang and Didgeridoo … I'm still deciding on the last prize though, I want to bring an animal from Australia so I need your help, please vote which Australian animal I should give away:
A) Koala – You guys probably think from watching Oprah that Koala's are all cute and cuddly, but they actually have some serious claws to dig into all those trees they climb.
B) Kangaroo – The Kangaroo and Emu are the two animals on the Australian Coat of Arms. You know why? Because they can only go forward, they can't go backwards.
C) Platypus – They look like a beaver but with a duck's bill. I was originally thinking to call my blog BusinessBeaver, as for such a little animal it gets a lot of searches! Maybe there's something I don't know about there …
D) Wombat – these are cool little animals that burrow and dig holes.
Anyway, I want to give away one of these animals, so make sure you vote – Koala, Kangaroo, Platypus or Wombat, and I'll see you guys in New York City!