What is Gangnam Style?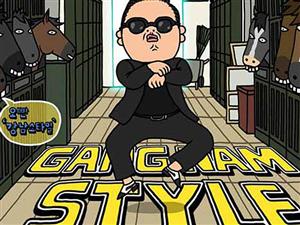 Gangnam Style is a 2012 K-pop dance single by Korean Pop Singer Park Jae Sung, better known as Psy. The song and its entertaining music video was released on July 5 2012 and quickly went viral, surpassing Carly Rae Jepsen's "Call Me Maybe" to reach the number one position on the Youtube Top 100 Music Videos chart at the end of August. As of early October Gangnam Style has over 375 million views on Youtube making it one of the Top Ten most watched youtube videos of all time. It has also spawned numerous Gangnam Style Memes, Parodies and copycat dance videos on youtube, many of which have got millions of views themselves.
Psy – Gangnam Style Original Music Video on Youtube (강남스타일)
[CLICK TO TWEET]: Why #GangnamStyle went Viral on Youtube & Best Gangnam Style Parody Videos #gangnam #style @FatCowBusiness *Pls RT* http://bit.ly/VIUXlp
Why is Gangnam Style so popular and what made the Gangnam Style youtube video so famous?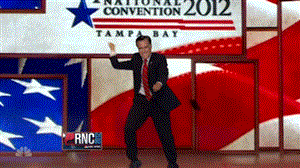 The song chorus is very simple and catchy, but many people believe Gangnam Style has become so popular due to the Gangnam Style Invisible Horse riding signature move which is very easy, funny and entertaining when replicated by someone else.
I believe the Gangnam Style Parodies and Spoof videos have played a tremendous role is making the video go viral and reach a new audience. Copying the dance move and making spoof videos is something which gets other people involved in the processs of sharing and creation, which is the key to unlocking the real viral potential of social media.
Gangnam Style Marketing Lesson 1 – The power of leveraging other people in Social Media: How Spoofs, Parodies and Memes can spread content to an entirely new audience
In my recent speeches and new book The Four Year Old Entrepreneur, one of the key secrets of social media I explain is connecting, partnering and leveraging off other people.
Think about it – simply broadcasting a fixed message will only go so far. But in this Age of Creation that we are seeing with Social Media, your audience now has an audience, and it is so easy for anyone to create content and share to all of their friends. People want to share and support what they create and what they are a part of. So when other people can get involved, and create their own spin on the original content, they spread the content to their friends and the content grows wings.
Something which can inspire other people to create content and put their spin on it, such as memes, covers, parodies and spoofs, means that the content can grow and grow and take on a life of its own.
When you can allow other people to take part and get involved your content reaches a whole new audience.I think this has been a key factor why Gangnam Style has expanded beyond a Korean Pop Video to the Western world due to all the spoof videos.
So the real key today is not about broadcasting your content or message by yourself, but creating an environment and facilitating groups of people to get involved, gather and share.
Like most people, the first I heard of Gangnam Style was not by seeing the original Korean video, but by seeing a parody video – actually the Gangnam Style Big Brother Australia Video (below). Similarly, the first time many of my American friends heard of Gangnam Style was through seeing the Mitt Romney Gangnam Style Dance at Republican National Convention on Jay Leno.
Mitt Romney Gangnam Style Dance on Tonight Show by Jay Leno 강남스타일
Many people after seeing these spoofs then search google and youtube and watch Psy's original Gangnam Style video. So these parodies have meant Gangnam Style has been exposed to an entirely new audience.
Best Gangnam Style Parody Videos
Gangnam Style and it's signature horse riding dance move has inspired so many memes, spoofs and parody videos. Here are some of the Top Gangnam Style Parody Videos:
[CLICK TO TWEET]: Best Gangnam Style Parody Videos: Mitt Romney, Obama, Singapore Style #gangnam #style #gangnamstyle #romney #bbau12 http://bit.ly/VIUXlp
Mitt Romney Style – Mitt Romney Gangnam Style Parody Video from CollegeHumor
This Mitt Romney Gangnam Style Parody video is hilarious and they have got to some expense.
Obama Style – Barack Obama Gangnam Style Video
Almost 400,000 views already. I think Mitt Romney Style is better than Obama Style, which one do you guys prefer?
Prison Inmates Gangnam Style Dance in Jail
This Gangnam Style Dance has Over 3 million views! A mass Gangnam Style Dance by CPDRC Inmates in a Phillipines jail.
Singaporean Style – Singaporean Gangnam Style Parady from Singapore
The Singapore Gangnam Style Video has over 2 million views
Gangnam Style Parody Australia – Aussie Battler Style by Fitzy and Wippa on NovaFM
Gangnam Style Big Brother Australia TV Commercial
Gangnam Style Marketing Lesson 2 – The power of trending topics and putting your spin to ride the wave
It's not just the 375 million plus views the original has generated. Look at the millions of views all of these parody videos have.
Another key lesson from my book and speeches that I always tell businesses is to give people what they want and produce content on topics that are in demand. Especially when blogging, making videos or trying to get PR and media, a great trick is to find a trending topic that everyone is already talking about and putting your spin on it.
The millions of views all the Gangam Style spoof and parody videos are getting shows you powerful it is when you put your spin on a trending topic.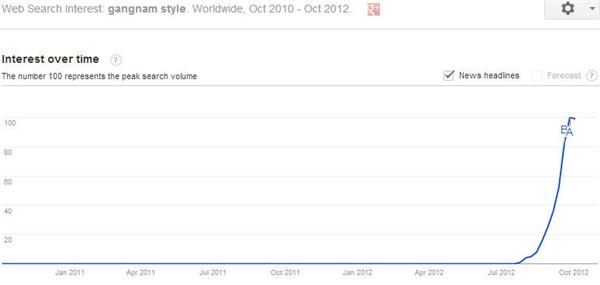 Say you were a dancer or instructor, what dance move is more in demand right now than the Gangnam Style signature horse riding move? Also aspiring musicians who put their cover recordings of Gangnam Style and even Call Me Maybe get amazing amounts of traffic and exposure – I have seen so many cover recordings on Youtube by unknown artists getting millions of views. That shows you the amazing power of giving people what they want and creating content by putting your spin on a hot trending topic that everybody is talking about and that is in hot demand.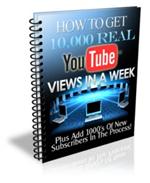 This Gangnam Style Video with all those views would likely have made over $1 million dollars from the Youtube Partner Program alone. What is so exciting is that in this age of social media, anyone can start their own blog or youtube channel. Make sure you check out my free Step by Step Guide to Making Money Blogging, plus get my videos and presentations from around the world, plus a special bonus guide to Making Money with Youtube by joining free here.
I would love to hear your thoughts and what's your favourite Gangnam Style meme or Gangnam Style parody video?